The summer schedule is now available for bookings. This schedule WILL NOT include service between Bellingham, Washington to Whittier.
Service from Bellingham, WA to Whittier, AK is

suspended

until crew is secured for the boat.
Call 907-772-3818 for options to move your vehicle to and from Alaska.


Alternate service is available from Bellingham to Haines, Alaska

OR



we can ship your vehicle from Washington to Anchorage.
Submit a
quote / reservation
request or give us a call today at 907.772.3818 to make your Alaska Dream Vacation or Ferry Trip a reality!
Alaska Ferry Covid-19 Information is available on our
COVID PROTOCOLS PAGE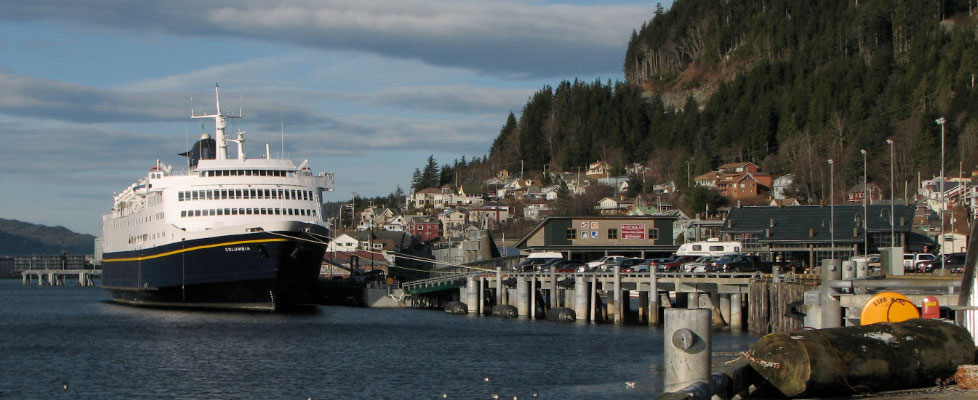 Schedules and Reservations are now available
through September!
Service from Bellingham, WA to Whittier, AK and reverse
is tentative until the ferry is fully staffed.
Weekly service to Southeast Alaska (Bellingham to Skagway) is available. Haines or Skagway access may be on another ferry via Juneau.
Need to travel right away or before there's space on the ferry?
We offer twice-weekly service between Washington to and from Alaska for vehicles.

Contact us at 800.327.2571 or 907.772.3818 for quick, free advice. Trouble reaching us? Try either number or email us at Reservations@AKFerry.com
Planning your dream vacation to Alaska is no small task. Let the experts at Viking Travel plan your once in a lifetime experience. Our Alaska Ferry Packages focus on the best Alaska has to offer. See the famous Inside Passage, Glacier Bay, Denali, Katmai and the Kenai. We work closely with operators all over Alaska to offer you a variety of activities and sights to suit your special interests.
Getting to Alaska often requires an airplane, but once you're here the best way to travel and see all the sights is via the Alaska Marine Highway. Viking Travel specializes in planning your trip Port-to-Port as you experience all that Alaska has to offer via the ships of the Alaska Ferry system!
Don't miss out on fantistic bear viewing, whale watching, gold rush history and Alaska Native culture while enjoying the beauty of Alaska with the help of the friendly and knowledgeable agents at Viking Travel.